Our Services
1)Dental Hygiene/Periodontal Health
www.youtube.com/watch

In addition to the meticulous cleaning, polishing, and examination of your teeth, we also take the time to help our patients develop proper oral hygiene habits at home. We will evaluate your hygiene techniques and make adjustments to your routine where needed. Our doctors and hygienists will also make suggestions for preventative measures such as dental sealants or nightguards to protect against bruxism & TMJ.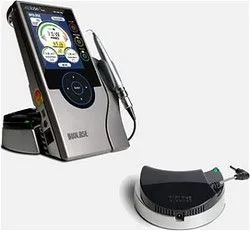 If we feel that you are suffering from gingivitis or more severe gum disease, we may recommend a root scaling or planning. These measures can be instrumental in preventing bone loss and helping you to keep your natural teeth.

Oral cancer screenings

Oral cancer screenings are a very important part of the dental visit for the patient. With the advances in modern technology, we are now able to pinpoint the start of a potential problem much earlier in its evolution. The ability to do so is extremely important in being able to treat any issues prior to them becoming a major irreversible problem.

The oral cancer screening is often completed with an ultraviolet light or similar device that allows us to view issues that can't always be detected by the human eye under normal conditions.

Certain lifestyle choices can have a great impact on the health of tissues and your overall health in the mouth. If you are a smoker or heavy drinker, make sure to get regular screenings when you visit the dentist.

Root Planning

Often there is plaque and tartar that accumulates below the gum line. In this scenario, we will clean and smooth this area with special instruments to ensure that the area is completely spotless. If this area is not kept clean the entire area can become irritated with the bacteria that resides in the tartar and plaque. It's very important to have your dentist check this area if you have bleeding during brushing.
2)Why ezlase laser treatment?
Making soft tissue procedures easier for
dentists and more comfortable for patients

Laser Periodontal procedures, including:
Laser soft tissue curettage
Laser removal of diseased, infected, inflamed and necrosed soft tissue within the periodontal pocket
Sulcular debridement (removal of diseased, infected, inflamed and necrosed soft tissue in the periodontal pocket to improve clinical indices including gingival index, gingival bleeding index, probe depth, attachment loss and tooth mobility.)
Dental Soft Tissue Indications for:
Incision, excision, vaporization, ablation and coagulation of oral soft tissues including marginal and inter-dental gingival and epithelial lining of free gingiva and the following specific indications:
Excisional and incisional biopsies
Exposure of unerupted teeth
Fibroma removal
Frenectomy
Frenotomy
Gingival troughing for crown impressions
Gingivectomy
Gingivoplasty
Gingival incision and excision
Hemostasis and coagulation
Implant recovery
Incision and drainage of abscess
Leukoplakia
Operculectomy
Oral papillectomies
Pulpotomy
Pulpotomy as an adjunct to root canal therapy
Reduction of gingival hypertrophy
Soft tissue crown lengthening
Treatment of canker sores, herpetic and aphthous ulcers of the oral mucosa.
Vestibuloplasty
We offer ezlase laser treatment at Woodside Dental Care to improve your comfort and provide better results from your dental procedures.
There are advantages using laser over conventional treatment . Please see the chart below comparing the ezlase laser and conventional therapy.
What are the procedures that ezlase laser can help dentist sand patients with:
Treat or Prevent Periodontal Disease!

Our dentists and dental hygienist may recommend using the laser to remove debris, infected gums and bacteria between your teeth and gums that can cause periodontal disease, bleeding gums, gum recession and even loss of teeth. The laser is highly effective at killing bacteria and may even stimulate gum tissue growth.

Improve Your Smile, GOOD BYE 'GUMMY SMILE' We can reshape your gums to improve the appearance of your smile by removing excess gum tissues(Free Gingiva) that gives you "Gummy Smile" or make your teeth appear irregular in size or shape.

Remove Oral Growths!

We can remove growths or excess tissue in your mouth such as gum tissue over an unerrupted or partially erupted wisdom teeth, fibromas, amalgum tattoo and others.

Remove lingual or facial frenum to Prevent Gum Recession(FRENECTOMY)
Connections (frenums) that restrict the movement of your tongue or lips can cause your gums to recede can be removed with the laser.
Relieve or ease the Pain of Cold Sores , aphtus ulcer, and sensetive teeth
The laser often provides immediate relief from painful cold sores, aphtus ulcers and eveen sensetive teeth.